Our whole life is an Adhoc.Support!
Everything in our life has to be on the positive side, otherwise, the quality of life becomes critical: we will judge others and ourselves negatively. Have you ever asked yourself this question: how am I going to solve this? In the course of our daily lives, we often find ourselves in situations where we feel: this is really out of our comfort zone. We feel a little bit anxious, a little bit embarrassed: have you ever felt like this? What do you do? Friend? Family? Or do you rely on the Internet and Google, who is also your good friend? Think about it! As long as we shop with exuberant glee, we don't even notice that there is a quality complaint or that there is such a thing as a poor-quality product. But when the problem appears, we don't know where to go.
How did a 17-year-old young lady put it, when asked what she could do?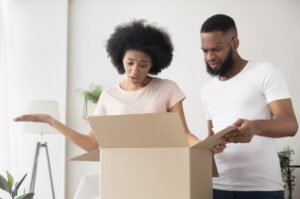 "At 17 years old, what can we do? Go to our parents and find a solution? What if we get the answer that it's our purchase and it is our problem?" – these are some of the questions coming from a 17-year-old and they go on and on.
"That's kind of how I was faced with the issue of product complaints itself. Girlfriends, friends, schoolmates? Don't even think about it! They were standing there waving their hands, and me? Can I go to where? The Internet will help… – they said. And Google is your good friend: thanks, but I haven't complained anywhere," she said. The Adhoc.Support advocacy community serves the economic interests of consumers: its costs are financed by the community's fees and the fees it collects from the services it offers.
Litigating against anyone can be an immense risk and cost: when it does come to litigation, our community's legal partners, as a volunteer or funded legal representatives, represent the common cause itself. And their costs are offset by payments from fellow human beings who have imagination in our community, either for their individual cases or as donations.
Donations are a powerful resource: being strong is the key to success, and as our capital grows, the good news of the successful solutions achieved by the Adhoc.Support advocacy community will spread.
The fact that we solve cases, or that we have solved cases in recent years, when the solution that has empowered the community itself has been created, has been brought to life by the goodwill of those who have supported our work.
The strength of our community is that we know we are not alone and we know that others have similar problems to solve.
It is in our interest to resolve matters in a way that is peaceful and builds our authority to reach a final, substantive solution. The ultimate goal is to ensure that the resolution eliminates similar problems in the future. Complaints about products and services in many countries around the world should be a working methodology. And those who put unethical, worthless, substandard products in the hands of our fellow human beings should either change or stop what they are doing!
The power of our community is that we can use the focal point to achieve manufacturer responsibility: as borders disappear, the combined number of complaints, up to several thousand, can highlight the deliberate negligence of some manufacturers. It is hoped that manufacturers will recognise the usefulness of the Adhoc.Support advocacy community and its analysis, guidelines and complaint alerts. In this way, they can address complaints in a meaningful way and prevent them in advance and consciously, before mass complaints can cause their entire company or brand to become the focus of an Adhoc.Support case!
The commercial product and service nature of our work is ensured by the data analysis systems listed, while its professional development is coordinated by a team of senior faculty members from several international universities.
Have you ever felt alone during a consumer complaint?
With Adhoc.Support, the feeling of "All of us, together!" is reinforced and the hope gives you the strength to start looking for a solution. This way, instead of losing confidence in the product, we can reach a successful solution.
This is the feeling we can experience when we come out of a complaint handling well.
Join our global advocacy community and experience the ever-increasing information and data that can bring your complaint and the complaints of others together as one data point to a safe solution!